New City Hall Leipzig
Martin-Luther-Ring 4 – 6,  04109 Leipzig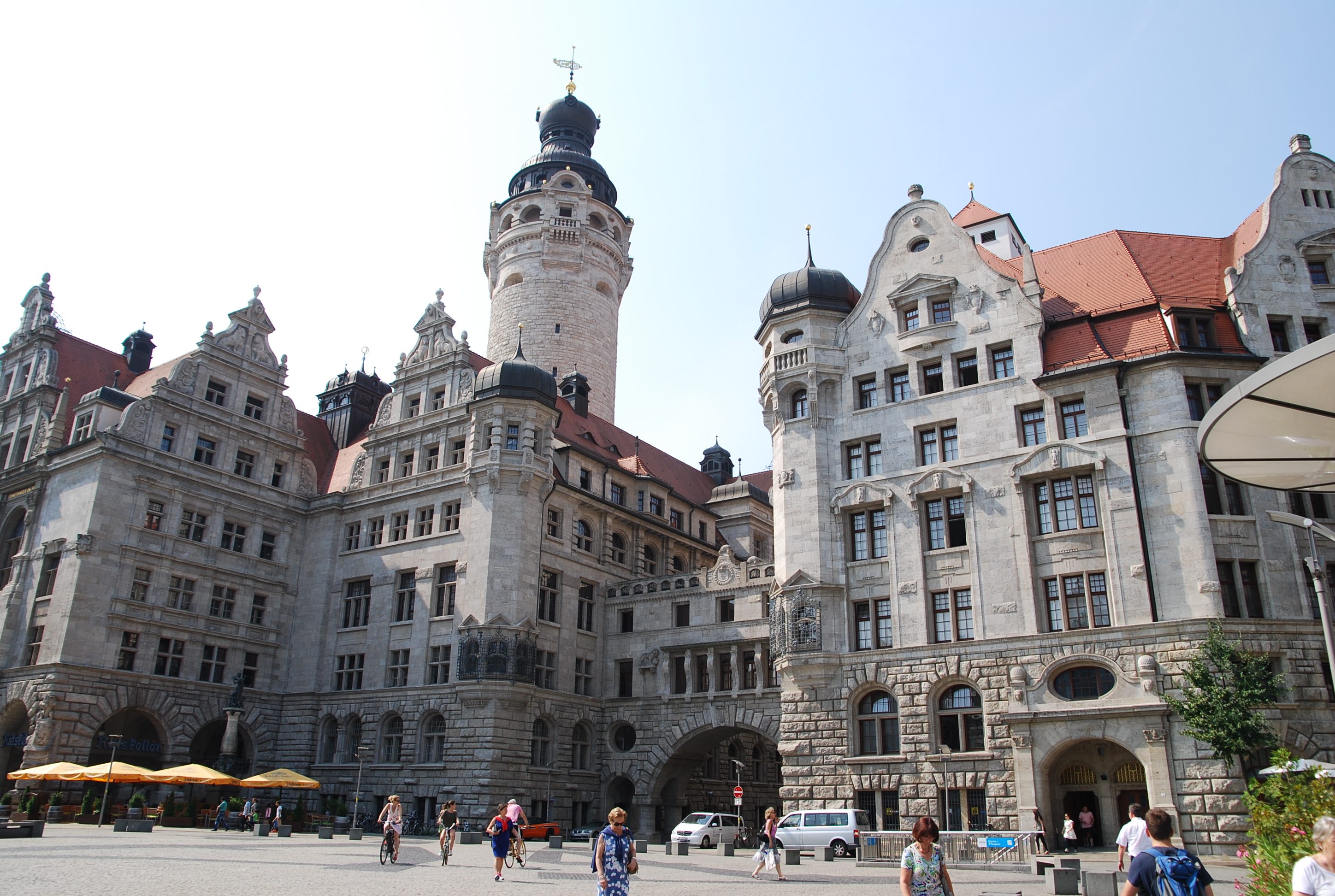 New City Hall Leipzig and Townhouse – connected by a bridge passage –
(photo: Stadt Leipzig)
Dear Congress Participants, Dear Guests from Germany and from all over the World,
Our Gala Evening is meant to be a special highlight. We want you to experience the warm hospitality of Saxony and Leipzig after a busy congress day. Relax and enjoy a delicious dinner buffet with delightful conversation and dance music. We are looking forward to a joyful celebration within our wide circle homeopathic family.
The New City Hall (Neues Rathaus) – seat of Leipzig's municipal government since 1905 – offers a beautiful ambience for this festive evening. Designed by the city's building director Hugo Licht and constructed in the architectural style of historicism from 1899-1905, the building ranks as one of the most important municipal halls in Germany. The monumental structure is characterised by its artistic interior design and its opulently ornamental façade which is decorated with the lion as the heraldic animal and Lipsia as the patron goddess of Leipzig. The main tower is, with 114.8 meters (376.3 feet), the tallest city hall tower in Germany.
Inside the building you will be greeted by a richly decorated main staircase which leads to the beautiful Upper Foyer. You will immediately feel welcome and at ease in this dignified atmosphere and, as a special treat, be given the seldom opportunity to look into the historic council plenary hall.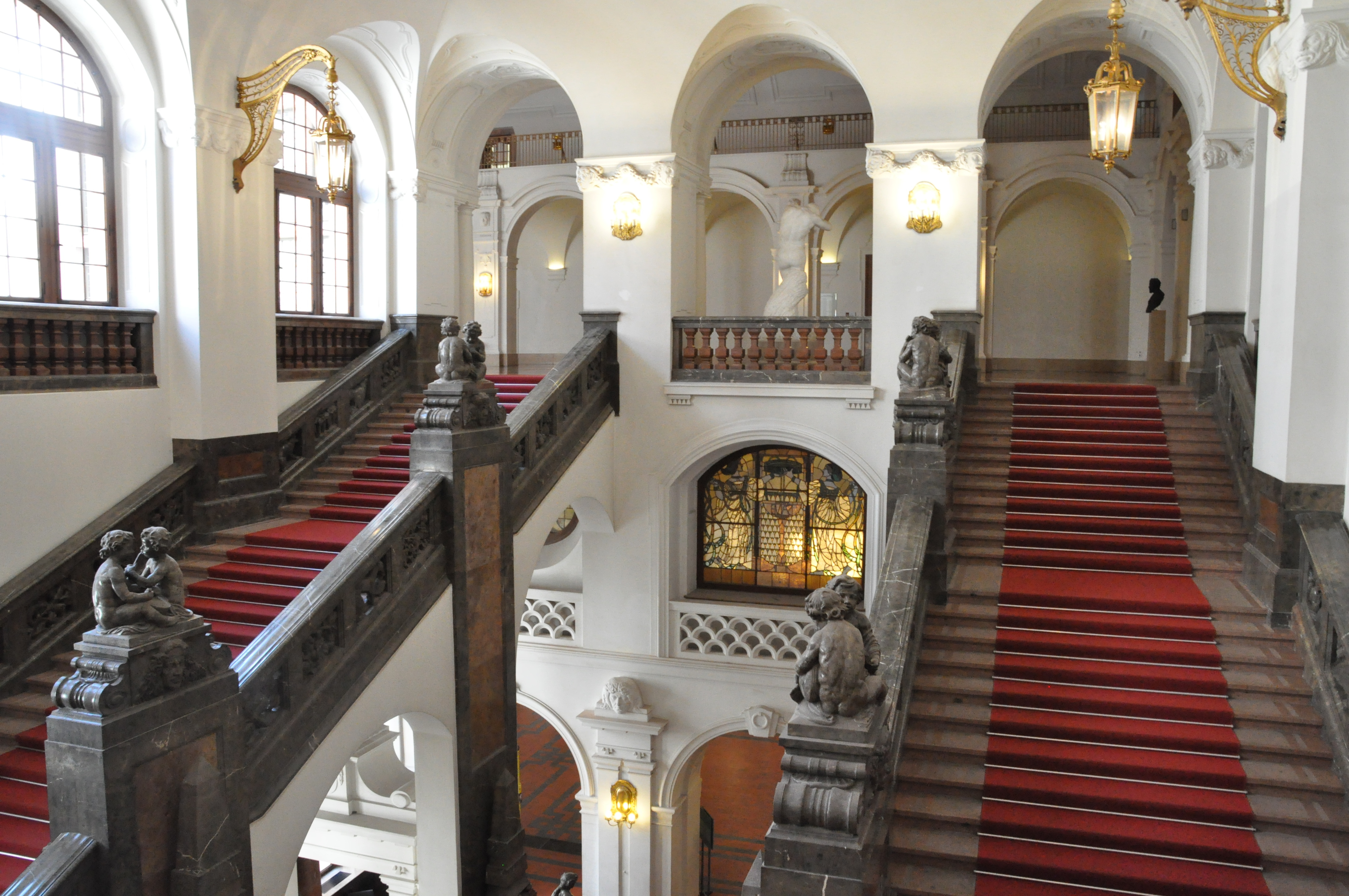 New City Hall Leipzig – staircase –
(photo: Stadt Leipzig)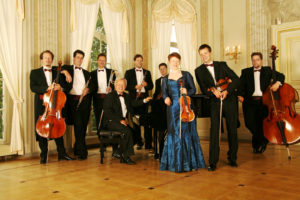 After a short welcoming speech you are invited to enjoy the buffet dining. The ballroom orchestra "Salonorchester CAPPUCCINO" will delight you with its broad repertoire of dance music ranging from the 1930s until today.
Salonorchester CAPPUCCINO
(Photo: Salonorchester CAPPUCCINO)

We cordially invite you to our Gala Dinner and look forward to an unforgettable evening with you!
---
Dress Code:
Festive
Admission:
From 19.30 h
costs:
€ 85 (incl. buffet / excl. drinks)

card dance from
22 h:

€ 20


Location:

New City Hall (Neues Rathaus) Leipzig, Martin-Luther-Ring 4 – 6, 04109 Leipzig

Public Transportation Stop:
Wilhelm-Leuschner Platz (Trams: 2, 8, 9, 10, 11, 14 / S-Bahn Trains: S1, S2, S3, S4)
---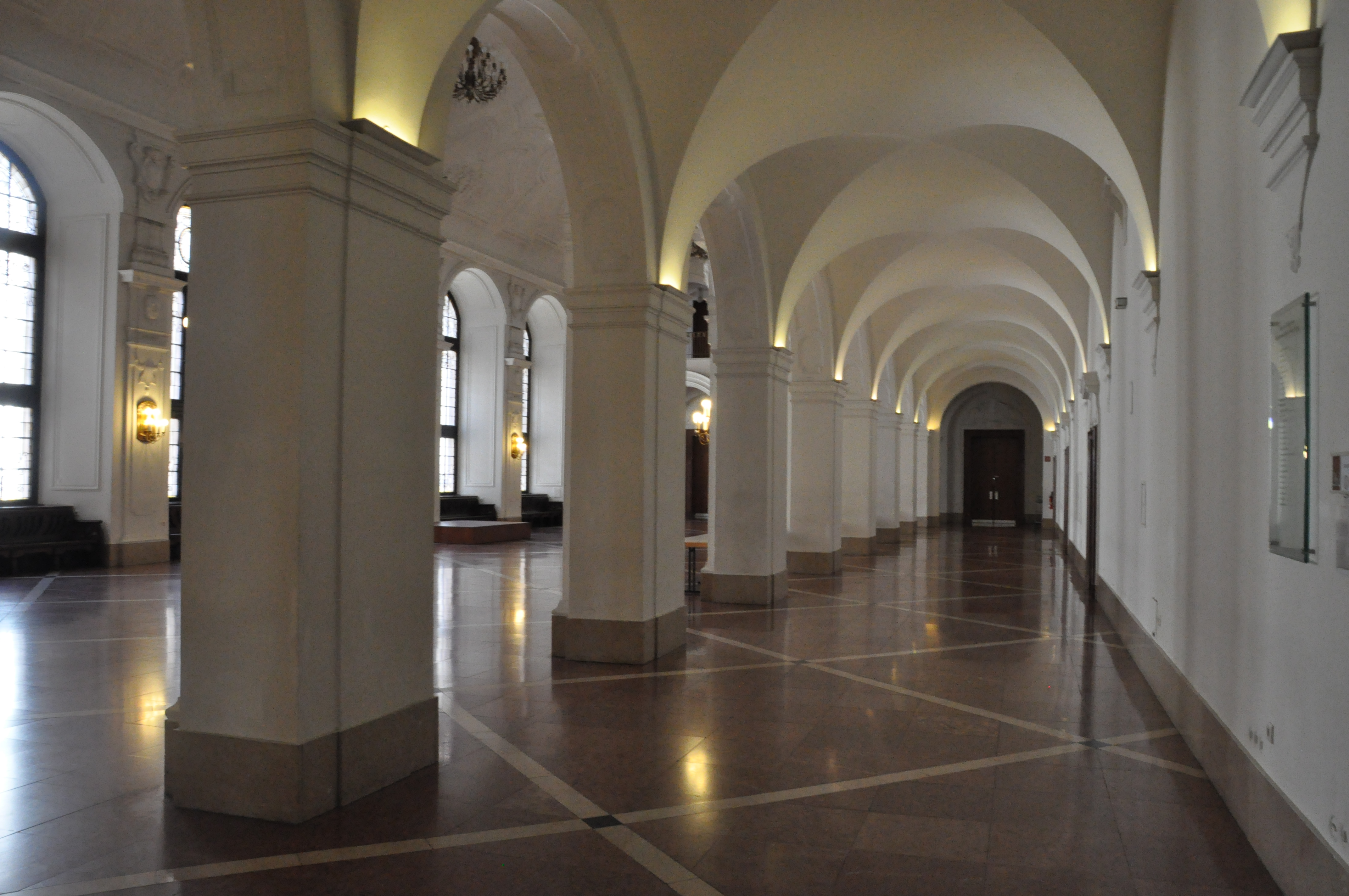 New City Hall Leipzig – convertible hall –
(photo: Stadt Leipzig)
Dieser Post ist auch verfügbar auf: German